Already have a webshop ?
Integrate your eCommerce with ExpertAccounts ERP for integrated inventory and accounting!
Do you want permanent accurate inventory levels and prices displayed in your webshop ?
Do you want to invoice and deliver orders within the shortest possible time ?

If the answer is YES, we offer you one system to take care of everything.

ERP Software with eCommerce Integration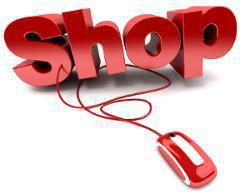 Integration between a webshop and ExpertAccounts ERP is achieved trough
API
(a communication process between two applications, expertAccounts.com and other external application - webshop, card payment processor, courier).
Integration enables data to be automatically transmitted in both directions:
- from webshop to ERP: new orders and new customers
- from ERP to the webshop: products, stocks and prices, invoices
How it works ?
ExpertAccounts.com Cloud ERP acts as a back office that offers:
Billing/Invoicing, collection, customer management details
Inventory stock management
Webshop orders, sales orders and purchase orders
Multiple price levels for customers with negotiated prices
Accounting, Fixed Assets and Financial analysis


How ExpertAccounts connects to e-commerce platforms via API
ExpertAccounts ERP conects via API to the online shop

The orders are pulled automatically from webshop to the ERP, the stock levels and prices are automatically updated in the online shop. Available for:
Shopify
wooCommerce
Magento
Prestashop
Your webshop connects via API to ExpertAccounts
Your online platform pushes the orders to ExpertAccounts ERP, and pulls the updated stock and prices from the ERP
API interfaces for: orders, stock, items, AR etc.
Available for
any platform
.
Requires development on your other platform to connect via API to ExpertAccounts.


Dropshipping
Do you have an online store where you sell goods from supplier's stock?

We know it's a big hassle. Therefore, we developed a webshop management software that integrates all the necessary processes, including accounting, to ease your work:

customer invoice is automatically issued from your site
supplier invoice is automatically recorded, just by checking the delivered orders and entering the purchase price, in ExpertAccounts
keep record of markup, as well as other sales analysis
all accounting records are automatically generated
ERP Software ExpertAccounts - Benefits:
Increase customer satisfaction:

your customers will always find on your site real, updated information
with an automated system, you deliver orders in the shortest time

Minimal effort in data management:

easily manage and track inventory, sold items, prices and customers

Inventory synchronization:

track updates, and provide accurate inventory levels to your customers, without hiring staff to manage these tasks

Save time:

all orders placed on the site will be automatically transferred to the ERP system in real time
whether you have one or 1,000 orders per day, the process is as efficient and fast, each time without any error

Reduce inventory stocks:

maintain a lower stock level, having a supply system based on optimal stock

Automatically updated prices:

prices will be updated on the site directly from the ERP software - no more wrong prices displayed on the site

Significantly reduce manual labor:

eliminate errors that can occur when orders, inventory items, customers, delivery dates are manually entered
you don't have to hire staff to provide accurate inventory levels and prices to your customers
all accounting entries are automatically generated, eliminating human errors

Real-time reports:

real-time online and offline sales reports

Webshop integrated with your retail outlet, on the same platform:

add multiple online webstores and offline sales channels, without losing operational efficiency