ExpertAccounts offers an online accounting software, created and developed by people with accounting background in a close cooperation with CPA's and it respects the guidelines of FASB and GAAP. According to the laws, ExpertAccounts ensures record and evidence of all primary documents and obtaining financial and accounting statements.


Accounting, Inventory, Payroll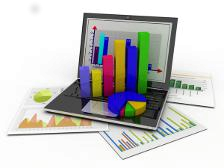 according to the laws
intuitive - easy to use, don't waste time learning using the software
have all inventory and accounting documents: Goods Received Note, invoices, proforma, delivery orders, receipts, daily shop reports, cash journal etc.
tax e-filing



You also have:

free support provided by specialized staff
free upgrades to the law
new features - the application is constantly evolving, based on our users' requirements
Why ExpertAccounts?
Unlike other accounting and inventory management software, ExpertAccounts does not need to be installed, it is accessible 24 hours for you:
work anywhere you have an Internet connection, on any computer and operating system (Windows, MacOS, Linux, Android)
eliminate the risk of data loss if your computer is compromised (viruses, hardware failure, disaster)
Online Accounting Software ExpertAccounts - Advantages
simple - intuitive, easy to use, don't waste time learning program; your clients do not have to know accounting to generate their documents
accessible anytime, anywhere - you can view and edit documents anywhere, anytime, on any computer, laptop or tablet
safe - remove the risk of data loss, you have daily data back-up
controlled access to data - you can configure access rights for each user of your account, to manage access to your data
save money - no hardware requirements and software licenses
save time - collaborate online with customers using ExpertAccounts; quickly issue all accounting and management documents
have online support and free updates to the laws
benefit from new facilities – the application is constantly evolving, based on the requirements and needs of our users
if you have used before another accounting software, you can easily import data from another application
ExpertAccounts Online Accounting Software - Features
General Ledger: Account Maintenance, Chart of Accounts, Cash Book Entry, Journal Entry, Journal Maintenance, Balance Sheet, Cash Flow Statement, Receipt and Payment Report etc.
Tax e-filing
Quickly access to all centralized ledger accounting notes; filter by multiple criteria; scanned documents can be attached to each accounting document
You can send e-mails directly from the application, export documents to HTML, PDF etc.
Financial analysis and audit reports easily customizable using formulas of financial indicators Cash flow, net worth, income statement, EBITDA, EPS, ROI, ROS, ROA etc.
Working Options for Accountants
Free Accounting Software, for partners
Are you an accountant? ExpertAccounts it's FREE for you. Special offer for accountants...
Register here as a partner, and have a free accounting software, that includes all you need: accounting, inventory, payroll.
Find new customers online: with your profile on our site, customers looking for an accountant can contact you directly on your personal page!
As our partner, you can also provide paid implementation and training services to our customers.
Classic
Do accounting for multiple clients in less time for pennies per day.

Sign-up for one account only. Under your account you can add and remove multiple client companies. Each of these companies will have their own chart of accounts and ledgers, but share the same configurations and same posting template forms. Improve your productivity.
The accounting process becomes easier and allows you to service more customers in less time. Your can gain time and offer a better service for more companies.
Never worry again about computer viruses, data loss or hardware failure. Cloud computing eliminates all these risks. If your computer is compromised, just repair or replace it. Your data is safe in the cloud.