ExpertAccounts offers an online inventory management software that suits all types of companies, regardless the size or the type of business, providing all the necessary features to ensure inventory stock tracking and effective stock management.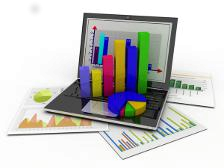 Cloud Inventory Management Software
tracks inventory stocks in real time from all locations
gives you real-time inventory status from all branches
create and print Invoices, Goods Received Notes, Cash Receipts, Cash Sales, Checks, Goods Returns, Delivery Orders and more
integrated with accounting - accounting documents are automatically generated
Why ExpertAccounts?
Unlike other accounting and inventory management software, ExpertAccounts does not need to be installed, it is accessible 24 hours for you:
work anywhere you have an Internet connection, on any device (PC, laptop, tablet) with any operating system (Windows, MacOS, Linux, Android)
eliminate the risk of data loss if your computer is compromised (viruses, hardware failure, disaster)
Online Inventory Management Software - Benefits
increase customer satisfaction - through inventory control - have all the time your products on stock, honor all your orders on time
real time data - have anytime, anywhere, in real time, inventory status, customer orders, supplier orders, cash flow
connected branches - all the operations made in all branches are automatically centralized in a single, unique database
API connectivity with any webshop - for real time stocks and prices
save time - by automating processes with billing, inventory, storage - no more manual labor consuming precious time
simple - intuitive, easy to use, don't waste time learning the program
safe data - eliminate the risk of data loss, have daily data back-up
controlled access to data - you can configure access rights for each user of your account, in order to manage access to your data
save money - ExpertAccounts works online; there are no hardware requirements, you don't have to pay any software license
benefit from new facilities - the software is constantly evolving, based on the requirements of our users
if you used another inventory management software before, you can import data very easy, with copy/paste
Online Inventory Management Software - Features
Track your inventory items stock by location, location group, item group, item description, item code, vendor, batch or serial number
Stocktaking by scanning barcodes, using any mobile device (smartphone, tablet with a USB/Bluetooth barcode scanner connected) - stock-count by scanning the product code, batch code or serial number, and the shelf code (in WMS system), with tracking serial numbers for each item; multiple users can simultaneously scan barcodes of items in different areas of the stock locations to make a stock-take; stock on hand is automatically filled
Quickly and easily enter all documents: purchase invoices, delivery orders, invoices, orders etc.
Cash received - aging reports for unpaid invoices by cost center, partner, sales agent
Price record - have price history/client
Inventory stock movements and stock cards- stock tracking by batch, items, prices
Stock planning on supplier based on orders
Documents traceability - traceability report: inputs and outputs
Automatic supplier order - the system automatically calculates, for every item, the quantity that needs to be ordered in every shop, based on stock, sales and optimal stock level.
POS System: can be connected with electronic scales, touch-screen monitors, barcode scanners - retail POS sales with barcode scanning
Import purchases and export invoices in foreign currency
Set preferential prices for each customer, for any of your stock items. Print personalized price lists to your clients
Real time costing. Sales reports with cost and profit by items, invoices, customers, sales agents and vendors
Reports and Charts for Sales Analysis, Sales Dynamics, Aging Reports, Stock Aging and more
Design audit reports using formulas that calculate financial indicators such as Net worth, COGS, EBIT, EBITDA, EPS,ROI,ROS,ROA etc.
You can send e-mails directly from the application, export documents to HTML, PDF etc.