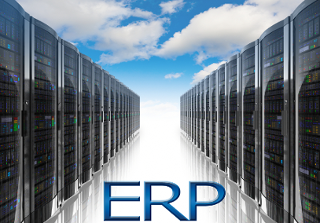 There are cases where a standard ERP application does not cover all processes in an enterprise, given the fact that they are different from one company to another. Hence the need for a customized solution to meet your organization's needs.


We offer you the ideal solution, depending on your company's size and specific elements of your workflow: ERP installed at your premises, on your server, with all the necessary features for your company's processes.


ExpertAccounts is a fully automated ERP system, able to manage and optimize resources, processes and workflow: manufacturing, sales, distribution, accounting etc. With more than 20 years of experience in the market, ExpertAccounts successfully creates and implements ERP solutions to companies from various industries: manufacturing, distribution, retail, services, agriculture etc.

Specialized ERP System for Your Business
Our programmers develop a customized version of the ExpertAccounts platform, tailored to your business - configured according to your requirements.
Our specialized staff performs a detailed analysis in order to identify customer's requirements, as well as the required steps in developing the customized application, finding the best solution for your business.
The application works on private servers, at your headquarters or in data-center.
Users can connect to the application using the Internet, or local network, with any web browser (Mozilla Firefox, Google Chrome, etc.).
It is suitable for medium and large companies, no matter how complex your business processes are.
Both during development and use of the application, we work closely to our customers, to make sure that all expectations are met. We offer

dedicated

support with a custom SLA.
Benefits
Stability: solutions are based on the

ExpertAccounts

cloud platform, the sixth generation of ERP technology, launched in 2010, successfully used by thousands of customers from many countries
Reduced implementation time - due to the many features that the application already has, plus specific configuration
Professional training of personnel given by our consultants, at your premises
Reduced learning time - the application has an intuitive, user-friendly interface
Data security - strict control of your data and encrypted SSL communication
Allows large volume of data management
The system can be integrated with other applications - through interfaces to connect via API
Do you need a tailored made ERP for your business?
Together we can build the best solution for you.